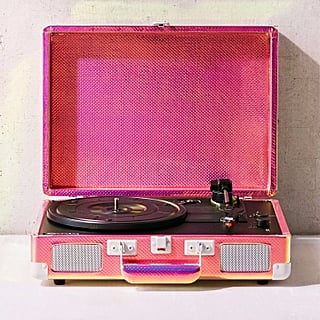 Paul von Aphid, Black Boyar, Alexey Kochkin Are you familiar with such genre tag as dungeon synth? Unfortunately I am not familiar with that genre, but it does sound intriguing. What music was in influence on your synth albums? On your web site you mentioned listening to Dead Can Dance and Das Ich, now announcing your third synth album you mentioned Tangerine Dream. What you like in traditional electronic music? I wonder if there's also influences from Jan Michaelle Jarre or another German artists like Klaus Schulze? Is there an influence of classical and neoclassical music? It's hard to say for sure, because I only know what I liked and listened to, but not all I liked and listened to influenced my music, then or later.
Jean Michelle Jarre probably influenced me though, as did Tchaikovsky. Have you heard albums of other "dungeon synth" artists? Mortiis, Glenn Danzig, Wongraven, Lord Wind, Wojnar? If you have, what do you think of it? I know that you dont much like Mortiis. Yes, I strongly dislike Mortiis as a person. I have never heard his music though, and plan not to change that. You know, when i didn't know yet that you were making your third synth album, I still had high hopes for it and even wanted to write you and ask you to return to your old dungeon synth style and release an official ost for your RPG. Can the new album be considered not only as an OST to a film you and your wife made but also as an OST for the game? Sure, you can see it that way.
During your childhood, were fantasy and films about medieval times an influence on you? Can you remember the one with the most impressive OST? Nargaroth sampled the wedding theme from the film. Well, I didn't see that many fantasy films or films about medieval times back then, or any other films for that sake. 90s the dungeon synth wave was a part of black metal. Can you remember any talks in the scene about lo-fi synth side projects being a part of a protest against mainstream music? From 1993 and onwards I had nothing to do with this scene whatsoever. No, I never heard any talk about synth music. Numerous dungeon synth projects have emerged in the CIS countries since 90's, and most of them emphasise heathendom themes in their music. Whether this is coincidence or a trend, another tag 'slavonic ambient' has appeared, embracing exclusively spiritually-inspired pagan music.
Yourself, you were devoting your 'ambient' albums to the northern mythology, so why, in your opinion, synthesizer-based music fits well for expressing pagan concepts? Paganism is to a large degree about spirituality and atmosphere, feelings and longing, so any music that can work as a catalyst for this fits well. What motivated you to make a synth album again? Is it possible that you make some more synth records in the future? My plan is to make more synth albums. What are your thoughts on the development of this genre of synth music? Ah, I don't think about that. There is no need to plan anything or even think about it. What influenced early synth parts on your albums like "Tomhet"? You said before that you were sometimes at techno parties in early 90's instead of metal gigs, so well there any influences from that?
Underground house music and underground techno music, I would say. All modern rhythmic music can be compared to old religious music, I think. Are you trying to looking for some music you "missed" because of informantional blockade at your previous years? I am very conservative and rarely – if ever – listen to new music. If it works, don't fix it". I know that you keep contact with such people like members of VON and you even planned to create a synth or gothic band with ex-Von members. I saw that information few times, but never saw any approval from you. I know that you still love Von music, so maybe it's possible?
love is so boring