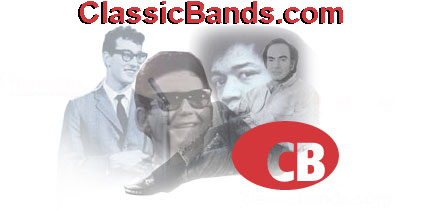 The list is alphabetical by artist. An additional 160 songs have been added to this list. See the extra songs at the bottom of the main list. The Pixies – Where Is My Mind? Tom Waits – Hang on St. Would you like Carolyn to be a guest preacher or workshop leader in 2019?
Revised Common Lectionary Indexes, and Google Search to be helpful. O God, We Grieve the Hatred was written after the shootings in the mosques in Christchurch, New Zealand and seeks to counter racism and anti-immigrant hatred. Christ, Your Words of Love Confound Us is based on Jesus' teaching to love our enemies with insights from Martin Luther King Jr. Gospel of Luke's account of Jesus' baptism. When Children Scream from Tear Gas is a hymn of lament in response to the November 25 news stories of children suffering from the tear gas used against asylum seekers on the border. We Reclaim the Name of Jesus is a paraphrase of "Reclaiming Jesus: A Confession of Faith in a Time of Crisis" at www. Hymns for Upcoming Sunday Worship See the Scripture Index for worship planning.
O Worship the King, All Glorious Above! The Apostles' Creed with references to suffering under Pilate and dying on the cross. A hymn inspired by the different biblical understandings of the atonement. Lord, When Were You in Prison? A hymn on Jesus' ministry and passion that lifts up the biblical teachings for Christians to care for those in prison and crime victims, oppose the death penalty and work for justice for all. This hymn celebrates many biblical stories about Mary, including her presence at Jesus' death and with the disciples after his resurrection. This hymn celebrates the faithfulness of women of the Bible, including as the first witnesses to Jesus' resurrection, and is a popular hymn for Mother's Day. A hymn celebrating the all of the biblical stories about Thomas, his growing faith and ours. This hymn celebrates Christian hope found in Easter with references to Romans 8:26-39.
Not oppression, hardship, famine, things to come or things today. So you promise: we have life in Jesus' name. This hymn celebrates the story of the risen Jesus walking with two disciples. How wondrous is our life in you! TO GOD BE THE GLORY 11. The Shepherd calling to your own. This hymn celebrates the gift of family, a popular one for Mother's Day and Father's Day. I have appreciated Carolyn's hymns for many years. The contemporary lyrics set to traditional tunes allow congregations to sing their laments as well as their praises.
Her Lectionary based hymns put proclamation into the voices of the congregation as they sing beautiful interpretations of the text. Her timely hymns, prayerfully crafted after moments of crisis in our world, name the suffering as well as the hope we can bring in the midst of devastation. Carolyn Gillette's poetry and imagery reminds me of both Tom Troeger and Wendell Berry, homey, yet profound, packed with inspirational material, making this an excellent devotional volume. Every poem is placed in a scriptural context, and shares evocative insights. In addition, she suggests well-known hymn tunes for singing around the family table or in communal worship. The most impressive aspect of Carolyn's poetry is her imagery. She uses powerful words, and words that aren't expected.
god love rock and roll